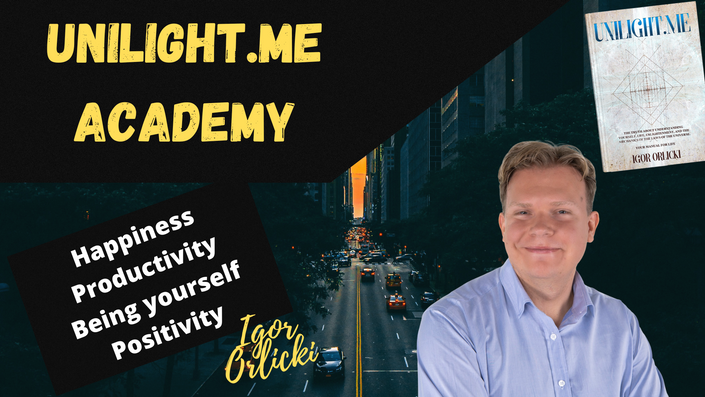 Unilight.me Academy: From Burn-out to Productivity
What if you could release burn-out and get back to your true self? Without complex techniques and while reconnecting more with your positive, strong mindset?
My name is Igor Orlicki and let me take you on a journey. A journey of rediscovery of what it means to be real you. The one that can find natural enjoyment in many aspects of life, actions that you do every day.
A journey where you will uncover what made you be your ego (the cause of a lot of burn-out!) instead of your natural positive self.
A discovery of how simplicity that is practiced daily brings the most powerful results.
A journey where simple concepts meet everyday life and do not require special practices to bring profound change to your life.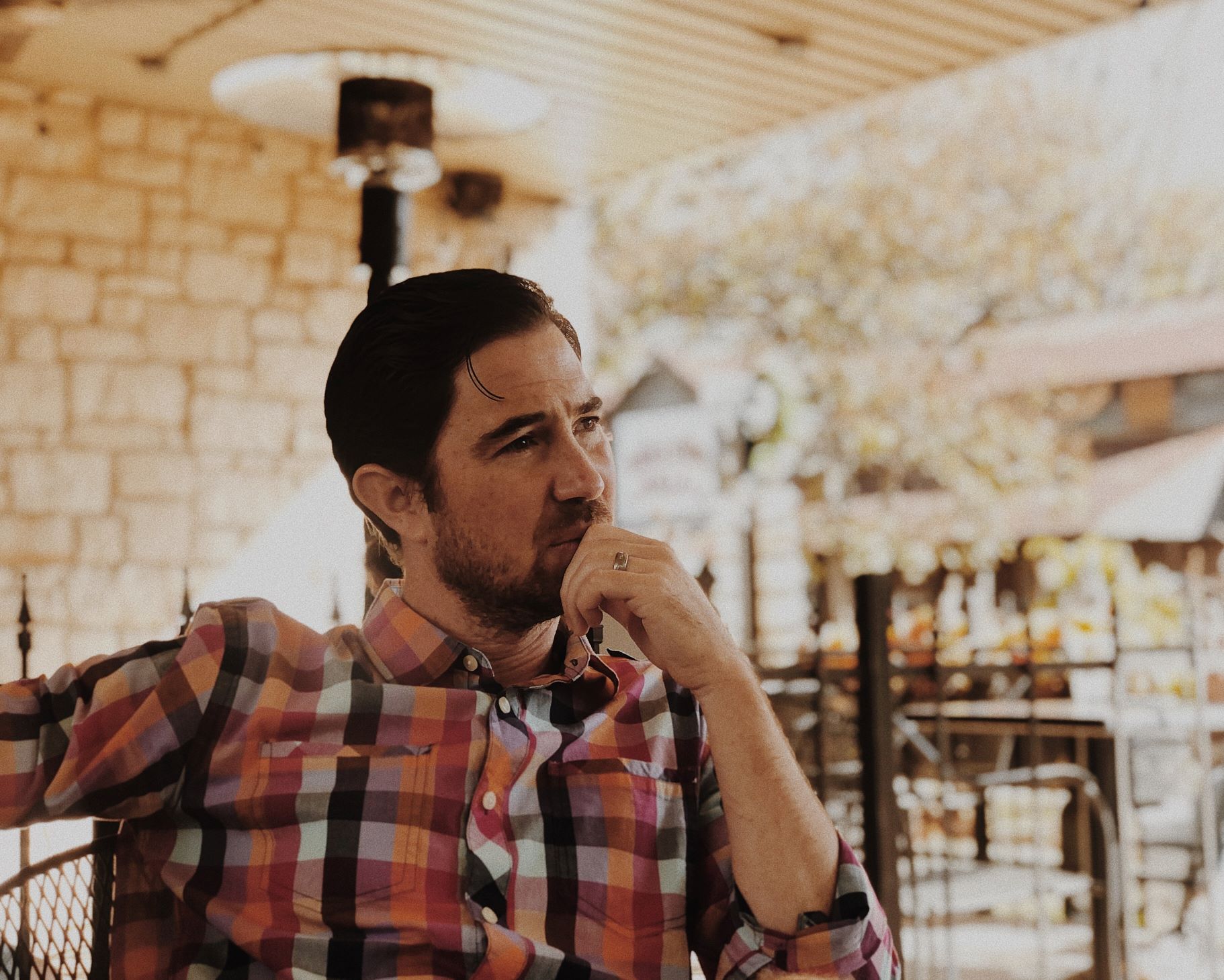 🔔 What is burnout? Do you have it? Do you identify with some of the points below, maybe all?
Every day is a bad day.

Caring about your work or home life seems like a total waste of energy.

You're exhausted all the time.

The majority of your day is spent on tasks you find either mind-numbingly dull or overwhelming.

You feel like nothing you do makes a difference or is appreciated.

You experience a sense of failure and self-doubt. You feel helpless, trapped, and defeated.

You experience detachment, and being alone in the world.

There is a significant loss in your motivation.

An increasingly cynical and negative outlook becomes more prominent, overshadowing the usual positive perspective.

There is a noticeable decrease in satisfaction and a diminished sense of accomplishment.

You find yourself prone to procrastinating more or even avoiding tasks altogether.

This behavior of delaying or evading tasks leads to heightened stress levels and a sense of becoming overwhelmed.

You experience trouble falling asleep, staying asleep, or having unrefreshing sleep.

You feel a drop in self-confidence, experiencing a sense of incompetence or diminished self-worth in relation to your work performance.
Burnout is a state of emotional, physical, and mental exhaustion caused by excessive and prolonged stress. It occurs when you feel overwhelmed, emotionally drained, and unable to meet constant demands, often coming from yourself.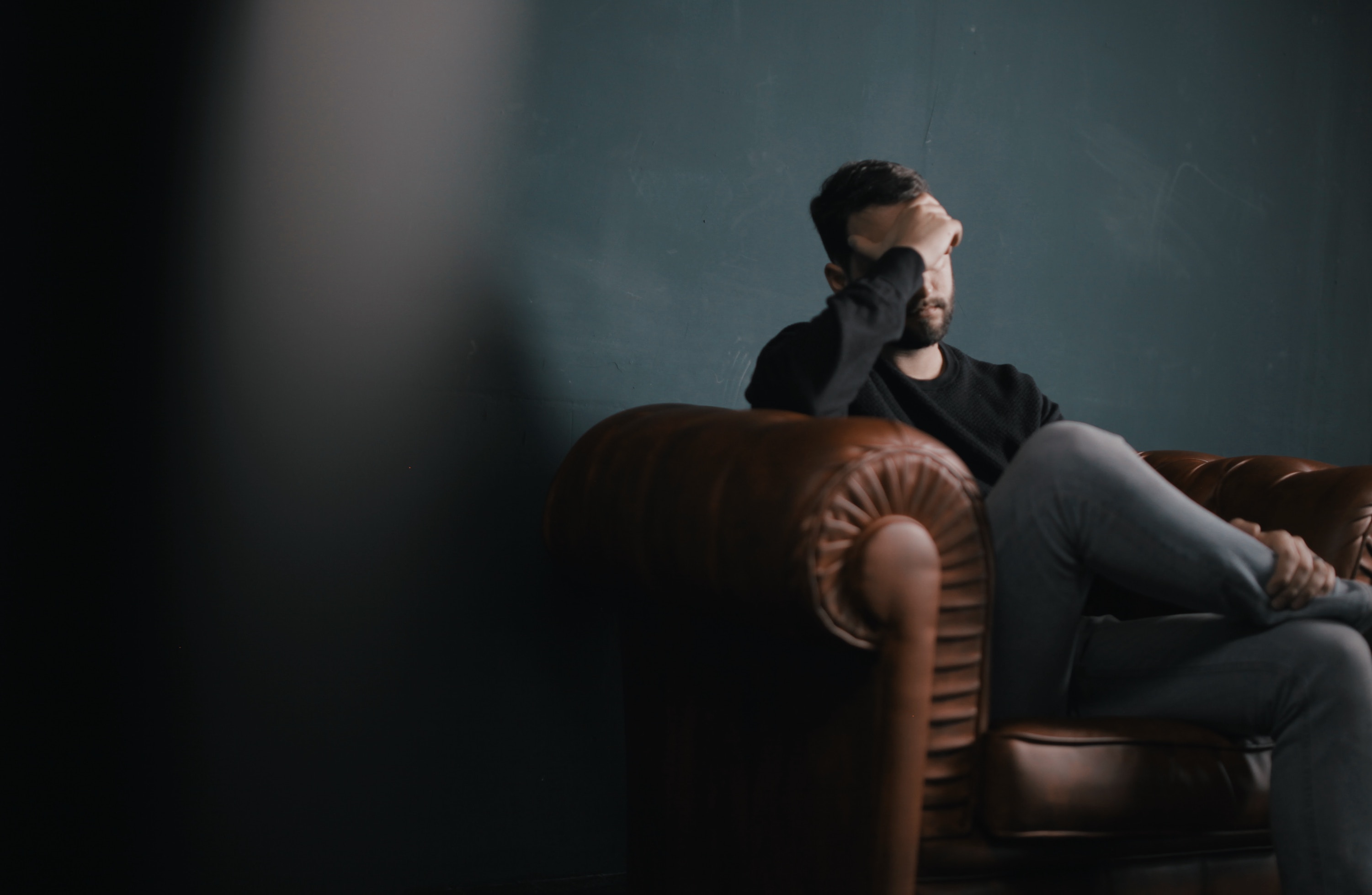 The Question arises here, can you do something to influence changing the state of burnout to a state of empowerment, purpose, and connection to the natural sense of being yourself while you do everyday activities 🔋?
The short answer is Yes.
There is more than one answer on how to do it, but Unilight.me Academy techniques are about simplicity and ways you can adapt without any rituals or complex understandings. It is all about understanding yourself better, tidying up your mind space, and continuing the application of simple yet very powerful approaches.
Interested? Read more.


✅ Can I actually find passion in my day-to-day job or activities? Isn't this faking it?
Unilight.me Academy is here to help you deal with your burnout.🔌
I've been there. I felt what it means to go through the motions but not be connected to what you do.
I felt the resistance in my mind to doing things. It can be changed. You can regain your flow and connection.
Our natural self obviously has preferences of what to do. We all have our core passions that we just want to do naturally and bring us joy - maybe for you, it is playing football, hiking, swimming, or your collecting stamps.
We also have our projects, companies, and jobs which we work on a daily basis, and only a few of us do our core passion for the job. Most have a day-to-day activity which is paying their bills.
The big question is can our natural self find passion in the work environment?
The simple answer is - Yes.
Here is more information:
Finding happiness and flow in what we do works on a few levels.
1. Level 1- our natural passions, we do not need much to connect to flow with, we just naturally like these. Maybe you like playing football, maybe you have a garden and you work with plants, maybe you collect stamps - whatever your passion is, you just know it and feels good, time flies when you are part of that particular experience. Putting effort, and action into these doesn't feel like effort, even if it is a lot of activity and challenge. It is something we enjoy doing.
2. Level 2- our learned connections to experiences. If you adopt certain techniques over time during the experiences like work, or projects they start to grow roots of change in you. It is not as fluent on default as core passion, but they are learnable and still allow for inducing a flow state and release burnout. It will require a bit of mental work and directed choices, but with the techniques I will share with you in Unilight.me Academy you will realize how simple it is. It is not forcing, but reframing and allowing our true natural self to do it is magic with adapting itself to enjoyment and flow of a matter it experience.
"Not being affected by external forces is strong but not being affected emotionally by internal forces (thoughts), is even stronger." - Unilight.me book
✅ Does it apply to all things we do?
Yes, but with different impact levels. If something is really far from the core of who you are it takes more effort. You can increase your flow and enjoyment levels to all things using the Unilight.me Academy techniques and understandings. It works with increasing the positive output on all things, as our true natural self is a flexible adaptation to matters it experiences if you allow it to be it. You can learn to connect to many things that you open up to. There is a limit, and it is defined as what you truly and core feel is very bad and negative and these things typically should feel this way. You cannot allow your natural connection to enjoy harm once you open up or other negative aspects which we simply know are bad.
"The sheer fact that consciousness itself, on its own, does not possess the information of how everything is, and it can interpret, means that it can create illusions and lies for itself to believe in as it can create, from the true natural self, a misinterpreted version of how you think you should be and act" - Unilight.me book
✅ How long will I need to work on it to get results?
It depends on many factors for example, how many and how strong are your current negative beliefs, how long you made an effort to create resistance in yourself, how the job/project is aligned with who you are naturally vs. how much you need to allow yourself to connect to it. What is your willingness to actually change that directly impacts the effort you can put it in?
Based on the above it can take anything from a day to several days to see first results. Big changes come with time and the more you persevere using the Unilight.me Academy approach the better the results start to be.
"Resistance is an unnatural blockade of natural moments." - Unilight.me book

✅ How Can I be sure it works for me?
After years of experimenting with them I am sure the information can bring value to almost anyone but if you feel you didn't get enough value with Unilight.me Academy we have a 14-day refund policy from the date of purchase. Try it out and see for yourself.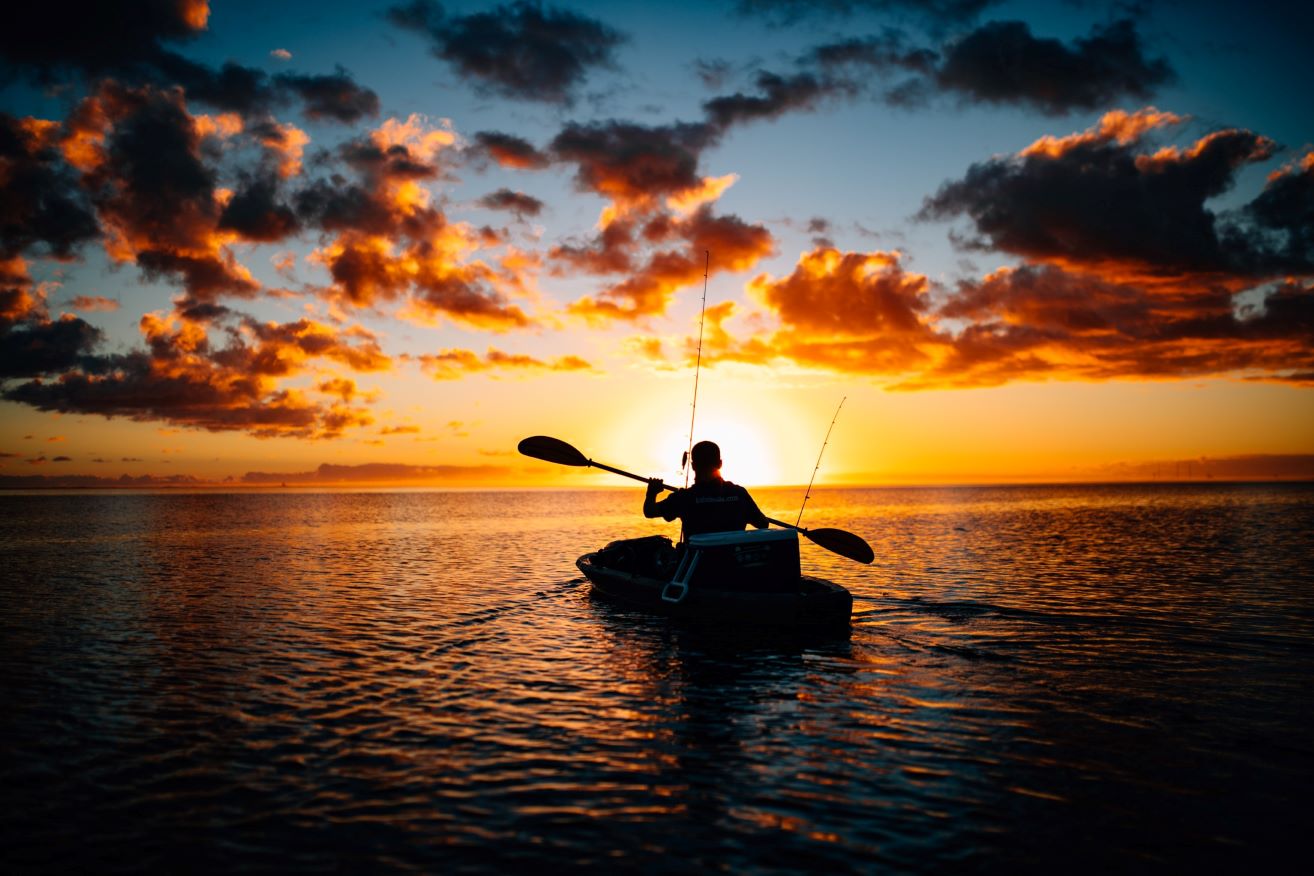 Your Instructor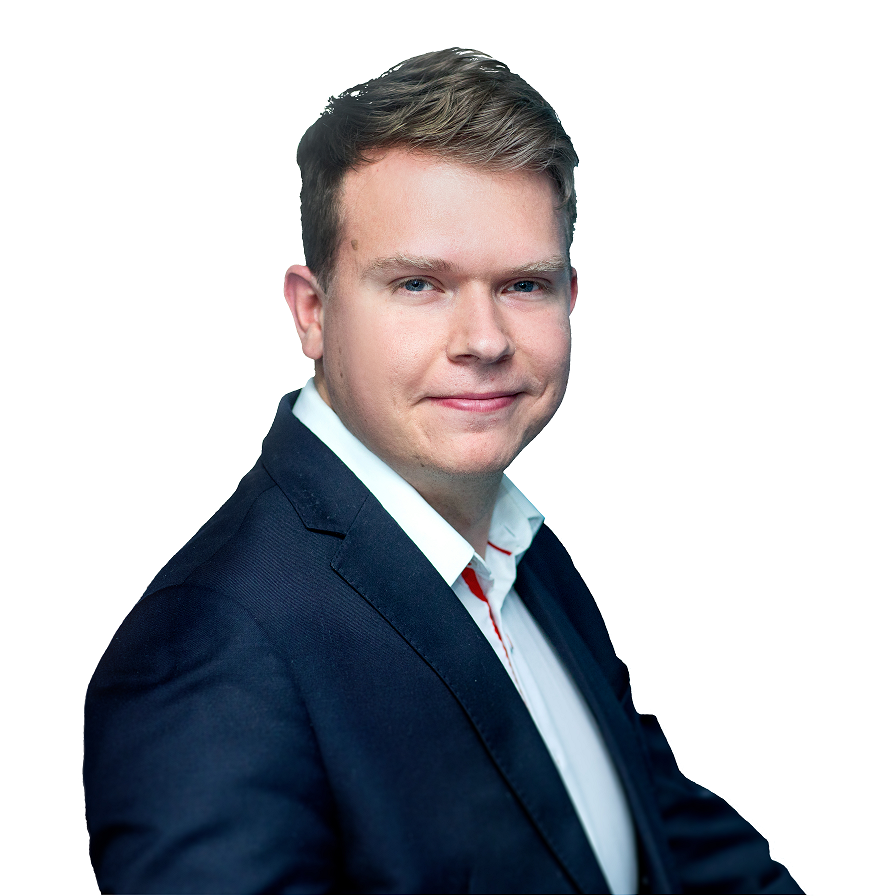 Passionate about empowering people on their journey of personal growth, I have dedicated years to supporting individuals in overcoming their public speaking, mental and leadership limitations through projects like Toastmasters.
As a spiritual thinker and the visionary behind the transformative Unilight.me project, I bring a unique blend of creativity and practical experience to the table. With a strong background in leadership, I am driven to explore how we can all lead better, happier, healthier, and more fulfilling lives.
Firmly believing in the power of conscious choice, I advocate for making decisions that benefit both ourselves and others. Having experienced the challenges of scarcity and the joys of a comfortable life, I possess a deep understanding of the obstacles people face. My ultimate goal is to make a positive impact on the world and inspire others to do the same.
Unilight.me Academy: From Burn-out to Productivity - Unleashing Your True Potential
🎯 To the point. All material focuses on pragmatic ways to share information efficiently and clearly.
🥇 Simple yet powerful techniques. The ways I teach are easy to understand and apply in daily life. The primary focus is to get you the results you need.
🏊🏼 Unique approach. The focus is on you, and we want you to succeed with change. The content is powerful and provides needed roadmap.
🏋️‍♀️ Practice makes perfect. Best information without training will not make a difference. Good information even with little daily practice will make all the difference.
🔦Personalized attention. Thanks to mentoring sessions you will have access to you gain personal perspective from Unilight.me Academy Teacher.
📝 Additional materials. Each lesson has a dedicated PDF with materials and exercises, so it is easier to get back to it.
"Most (98%) decisions are state-based! A decision can change according to the state one is in right now. Change the state, change the decision." - Unilight.me book
Below you can find a few testimonials from people that work or worked with me in the past. You can read more on my LinkedIn Page
---
"I've met Igor Orlicki a few years ago when I've joined the Toastmasters Sopot Leaders club. He was a club president back then. He was one of the people that led the club to proper registration which proves his great motivational skills. I had many opportunities to see his highly developed interpersonal skills help other people make the right decision. In consequence, for example helping people to go in the direction of self-development. I've experienced this first hand. He is perfectly suited to handle situations where you need to make fast decisions while maintaining integrity, honesty and loyalty.
He is also very detail oriented and engaged in what he does. His workshops are the best example of this. As a speaker, he draws his public and at the same time he allows them to sink in his stories. You can clearly see the skills he developed during the years.

Extremely sensitive to other persons suffering and emphatic towards world, he is someone extraordinary to work with. "
💡 Hanna Kwiatkowska-Gurniewicz, Toastmasters and former president of the club.
---

"Igor is brilliant! Smart, sharp, cool under pressure and very knowledgeable about digital and email marketing. His customer service is excellent as well. So glad to have him as our account manager."

💡 Angela Lechtenberg, Marketing, Digital Media, Communications, Management
---
"Igor has an extensive knowledge about public speaking. I had pleasure to listen to him many times on Toastmasters meetings, TEDx conferences or other performances. That is why I am sure that he is doing really great job as a trainer and mentor. If you want to improve your or your team skills in public speaking, he is your guy."

💡 Alan Zajączkowski, President of Inno Foundation
---
"I meet many people from all walks of life and from different continents (stretching from both Americas through Europe to Asia). Igor is a person whose integrity and intelligence stand out from all of them. Definitely a worthy role model to copy - broad knowledge, great sense of humor and a strong but gentle presence. Over the years I have seen hundreds of speakers and lecturers and I can happily attest to the fact that Igors one of the best! I feel privileged to have been able to befriend such a world-class speaker. His workshops and presentations are very creative and full of interesting and intelligent observations.Hes a volcano of energy - a strong leader that is not pushing his ideas onto you but who is enticing you to come and play - one is simply drawn to listen. To those in need he openly extends his helping hand. For that and many other things he has my heartfelt THUMBS UP! Go vIgor!"

💡 Marek Liban, Co-founder of Delivr

---
"Igor, beside being great and devoted friend is also excellent organizer. He is a leader with emphatic capability and because of that you follow him with pleasure and trust. He is a man of his word, always on time and responsible. In organization he is leading, he shows big charisma and very unique set of skills to execute soft-type leadership abilities."

💡 Ireneusz Osiński, President of FilmPress Media Group
---
"Im working with Igor for a long time already and I can say that hes very open minded person. As a President of Toastmasters Sopot Leaders hes doing a great job such as motivating, team building etc. I hope to work with him in many other projects!"

💡 Tomasz Brych, Trainer at Kruk S.A.

---
"Igor is a successful President of Toastmasters Sopot Leaders. He is the professional teams leader and he can motivate members to achieve great results. He is full of passion and creativity public speaker."

💡 Andrzej Kałowski, Front-End Developer & Server Administrator

Frequently Asked Questions
✅ When does the course start and finish?
The course starts now and never ends! It is a completely self-paced online course - you decide when you start and when you finish.
⏱ How long do I have access to the course?
How does lifetime access sound? After enrolling, you have unlimited access to this course for as long as you like - across any and all devices you own.
🛎What if I am unhappy with the course?
We would never want you to be unhappy! If you are unsatisfied with your purchase, contact us in the first 30 days and we will give you a full refund.
What is included in Unilight.me Academy?
☑️ 3 months access to monthly group mentoring sessions with Igor Orlicki, creator of Unilight.me Academy. You can join and ask your personal questions to accelerate the change.
☑️17 dedicated videos teaching you how about ego, state of being, being yourself, resistance, power of choice, and unique simple techniques to change burn-out into constructive energy, more flow connection, and regaining our life spark.
☑️ 16 dedicated PDF materials supplementing the content
☑️ Numerous exercises to help you understand the lessons better
☑️ Access to a closed Facebook group only for students, where you can ask questions and connect with like-minded people
The Unilight.me academy value is 1499 USD
For a limited time, I've also decided to include additional bonuses
✔️ Ego or Acceptance - the path of enlightenment - Checklist. Value 99 USD

✔️ Access to exclusive discounts for Unilight.me Academy growth & relaxation retreats. Value 500 USD.
✔️ 20% off discount for 1:1 coaching with Igor.
✔️ Dedicated course - Law of give & take - how to attract the reality you want. Value 299 USD
✔️ Path of Acceptance: Live examples - whitepaper. Value 99 USD
✔️ Does money influence happiness - whitepaper. Value 99 USD
The total value of bonuses is 1096 USD
Total value of Unilight.me Academy + bonuses is 2595 USD
My goal is to give access to working solutions to a broad audience which is why I am temporarily making the price 399 USD (!) and that includes the live mentoring sessions.
That with 14 days money-back guarantee is me giving you the best experience possible.
The knowledge is here - are you ready to remove burn-out from your life?